Heating and cooling are the largest sources of
greenhouse gas emissions
in the average Australian home.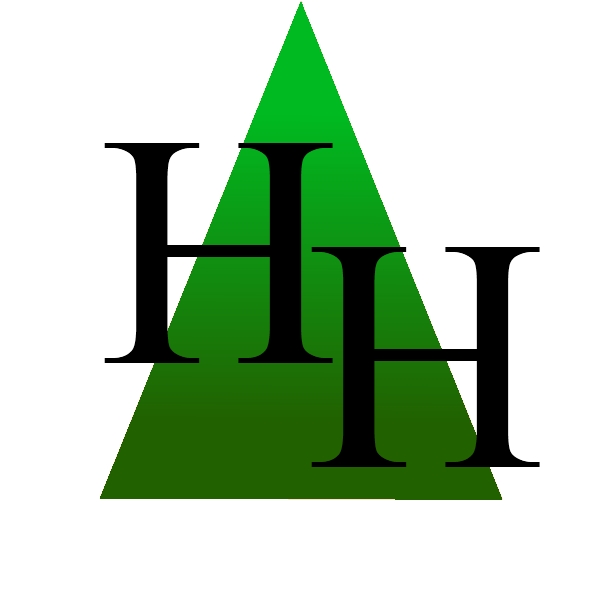 When budgeting for a heating or hot water system there are three factors that should be taken into account.
The first factor is the cost of purchase, then the cost of installation and lastly the running costs. Over the lifetime of an appliance the running costs can amount to a small fortune proving to be the largest of the three costs.

As the chart below clearly shows the two greatest users are heating/ cooling and hot water heating. This chart is from the Energy website of the Department for Transport, Energy and Infrastructure.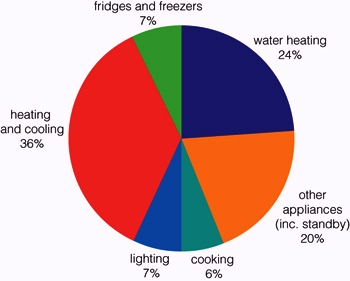 The running costs in turn are affected by the impact that the unit will have on our environment.

What is the Carbon Tax and Governments Trading Scheme?
Between 1995 and 2005 carbon emissions in Australia grew by 43% against the UK's 4%. In 2000 we ranked number 9 on a list of 185 countries using then 25.5 tonnes of CO2 per capita In 2007 we were number 12 on the list using 17.2 tonnes per person per annum. That still keeps us in the higher end of the list but it is encouraging to know that we are headed in the right direction.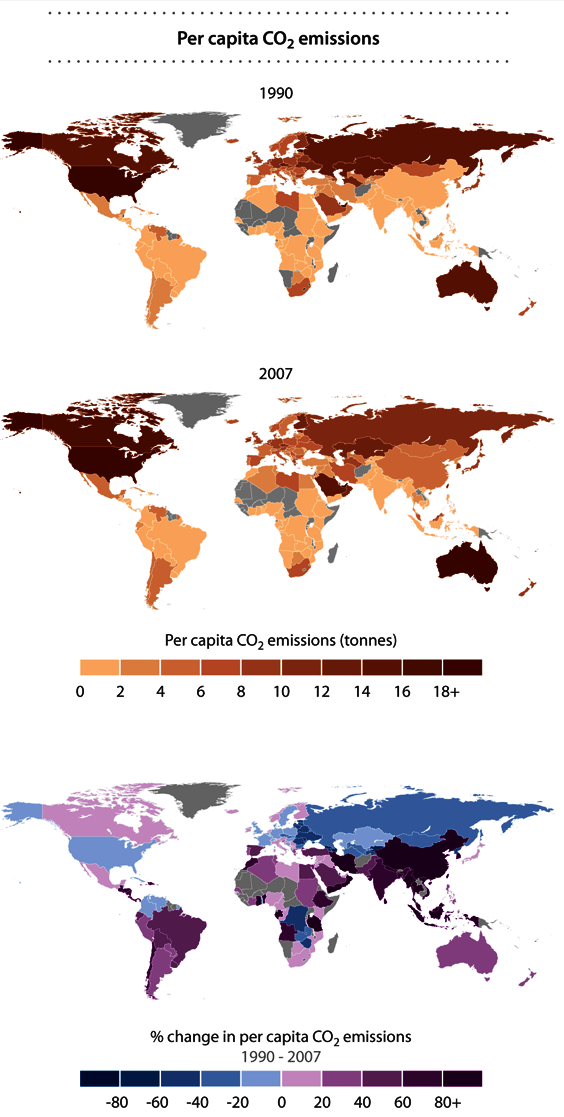 With growing pressure from national and international community's the way we use energy is changing and will continue to change.
In 2001 the Renewable Energy Target (RET) was created by government to help establish and develop renewable energy industries and markets.

Because Carbon Dioxide (CO2) is the largest greenhouse gas after water vapour, a scheme is being developed to discourage the production of CO2 whilst other schemes are being developed to encourage the use of renewable energies.
This scheme to discourage the use of fossil fuels is the carbon tax. The scheme to encourage the use of renewable fuels is the emissions trading.

Carbon emissions is how much carbon, measured as a weight in tons or kg's, a unit of energy produces.
This weight will be linked to the price of energy in the form of an energy tax.

The following graphs give an indication of what will happen to energy bills once the Federal Government's proposed carbon tax scheme is factored in, or in other words when people start paying for their energy in part per kg.
The following 2 tables show how central heating compares with space heating.
In lieu of these coming changes the government at different levels has taken steps to encourage people to make the change before the taxes are ushered in.
Electrical Storage tanks are no longer allowed to be installed in many suburbs and only 5 star rated gas continuous flow hot water boilers may be installed residentially.


Renewable Energy Certificates (RECs)
Under the Australian Government's Renewable Energy Target (RET) new solar and heat pump hot water heaters may be eligible for Renewable Energy Certificates (RECs). These RECs are a commodity and can be traded by the consumer with the manufacturer, the installer or an independent REC's trader depending on who is offering the highest price. The value of a REC is not fixed but varies with supply and demand so you could shop around to get a better price.
The amount of REC's awarded to a model depends on how efficient it is, what the capacity is and which REC's zone the installation is going to be installed.
Comparing REC's is therefore a way of comparing efficiencies of different models of heat pumps or solar systems.
1 REC equals 1MWh of generation from a renewable source.
The amount of REC's awarded for a certain brand is multiplied by the value of the REC's at the time of purchase and the total amount becomes your discount off the sale price (e.g. 30 RECs X $25 =$ 750).
Most manufacturers have their own REC's calculator on their website to help people find out how many RECs the unit is eligible for.
Simply select a hot water system from Reece's site here, visit the manufactures website and select their REC's calculator or phone them up and ask.
Alternatively one could simply visit the Office of Renewable Energy and use their REC's calculator.
When applying for REC's the brand and model of the solar or heat pump hot water unit is needed as well as the climate zone where the unit is to be installed.
Adelaide is in Zone 3, but most REC's calculators ask for your post code (see below for a Zone map).

Of course I am happy to walk you through the process.
Whatever your choice, I can provide further advice and install it.

Some renewable energy systems that attract RECs include:

More information about REC's is available on the Office of the Renewable Energy Regulator website:

Other incentives are at December 2010:
Federal Rebates
The Federal Government assists households to save money on power bills and reduce their carbon emissions under "The household Renewable Energy Bonus Scheme". Eligible households can claim a rebate of $1,000 for a solar hot water system or $600 for a heat pump hot water system. This rebate applies for systems ordered and purchased from 20 February 2010. However these rebates are decreasing and these figures are only accurate at the time of publication.
Who are eligible?
Rebates are only available to people who have not previously received assistance to install ceiling insulation through the Home Insulation Program or the Homeowner Insulation Program at this address.
The system must replace an existing electric storage hot water system.
An owner-occupier, landlord or tenant can apply for the rebate as long as the dwelling where the hot water system is installed is a principal place of residence.
The system must be installed and certified by a suitably qualified person (for example an electrician and/or plumber).

SA Government Rebate
An additional rebate of $ 500 is available to low income earners & pensioners to install a solar or a heat pump hot water system from the SA government
you must hold one of the following concession cards:
Centrelink Health Care Card
Centrelink or Department of Veterans' Affairs Pensioner Concession Card
Department of Veterans' Affairs Gold Card - Totally and Permanently Incapacitated
Department of Veterans' Affairs Gold Card - War Widow
Department of Veterans' Affairs - Extreme Disablement Adjustment
Commonwealth Seniors Health Card, State Seniors Card, Medicare card, DVA White and Orange cards are not eligible.

For more information go to
energy.sa.gov.au
For all service or repairs to existing hydronic
heating, gas or hot water units and installations
as well as any general plumbing jobs:
maintenance@adelaidehydronicheating.com.au
To learn more about the installation of new gas, hot
water or hydronic heating units and systems:
queries@adelaidehydronicheating.com.au
Tel Number: 04 3293 7069
Please note this is a South Australian based business.